Collection Letter Mailing and Printing 
Delivery is all about establishing a positive relationship with your consumers to facilitate debt collection.
Through our collection letter services, PCI Group empowers your team with mission-critical information and robust intelligent workflow solutions that help them perform at their best to achieve your business goals.
And with trakPCI, you can track your collection letter mailing from our facility all the way to the consumer's door, discover when remit payment is on its way, monitor your letter volume and return mail records, and so much more.
We operate in a strict same day, 12 hour, 24 hour or 48 hour environment.
Printing & document processing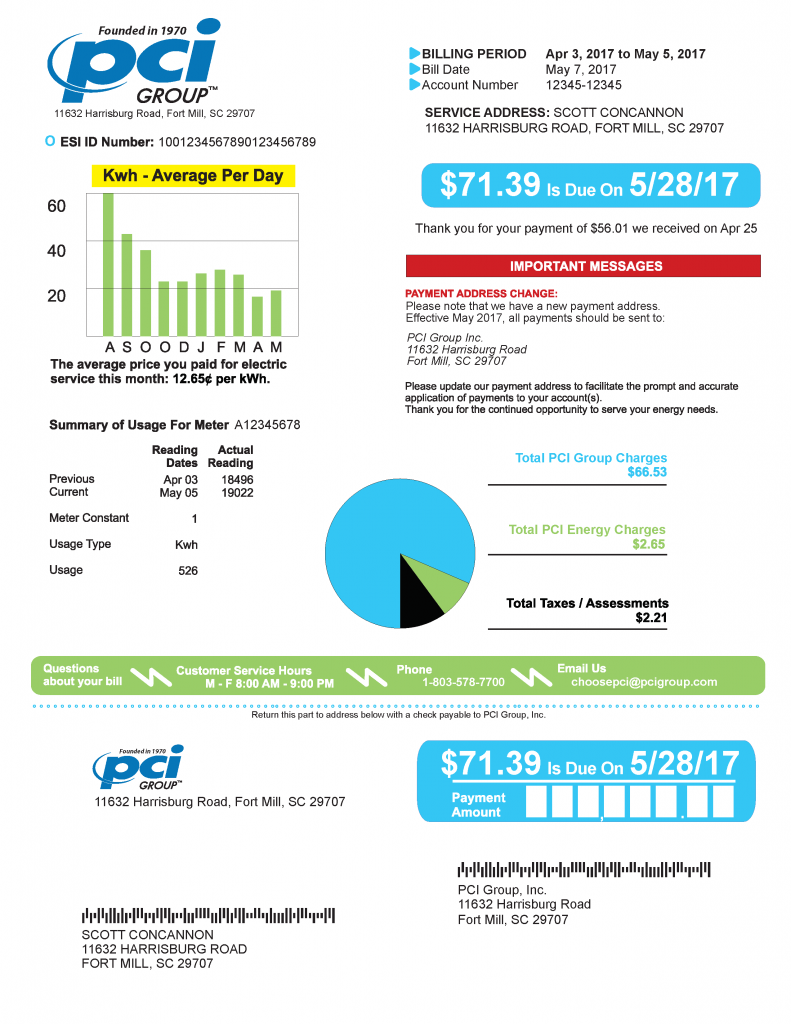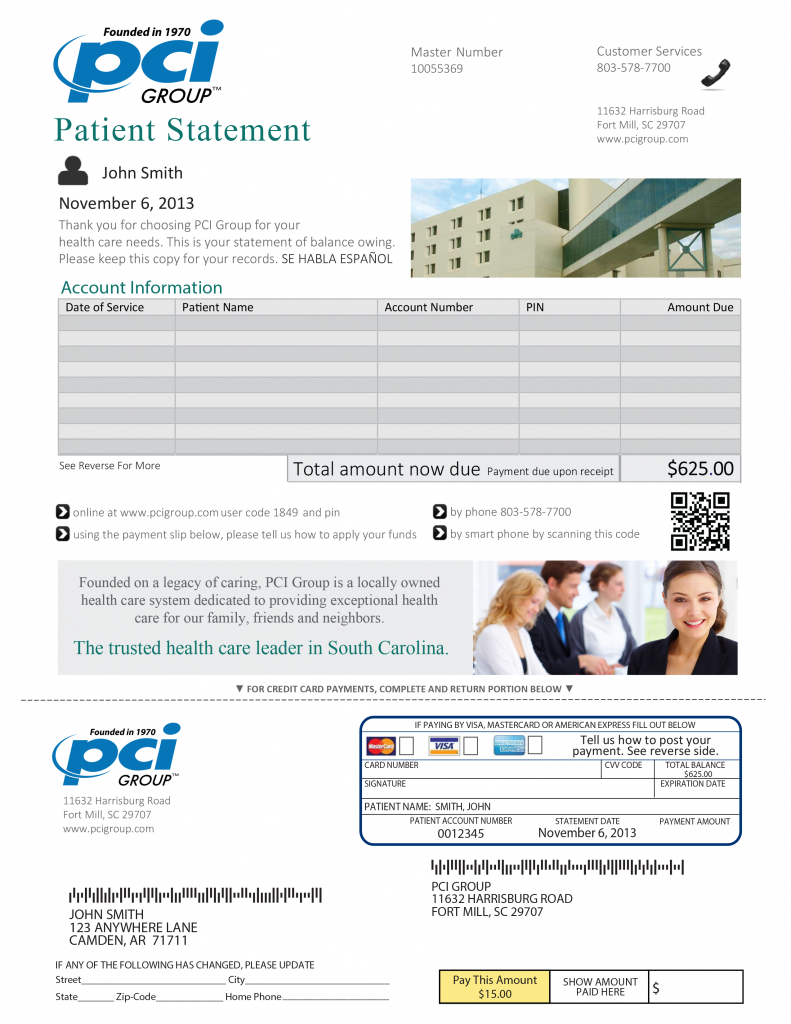 Research shows that colors plays a pivotal role in captivating audiences, improving readership and increasing response – all key ingredients to a successful debt collection letter or statement campaign.
Utilizing state-of-the-art Canon inkjet full color press technology, PCI Group is proud to offer eye-popping full color of unprecedented clarity to your collection letters.
Pressure seal collection letters create a look reminiscent of a check by mail or W2 form.
Including perforated tear-away egdes, this special envelope engages customers to open increasing response rates.
Benefits of using pressure seal
Cost Savings on your Mailings
Improved Postal Processing
Additional Confidentiality and Security of your Customers Information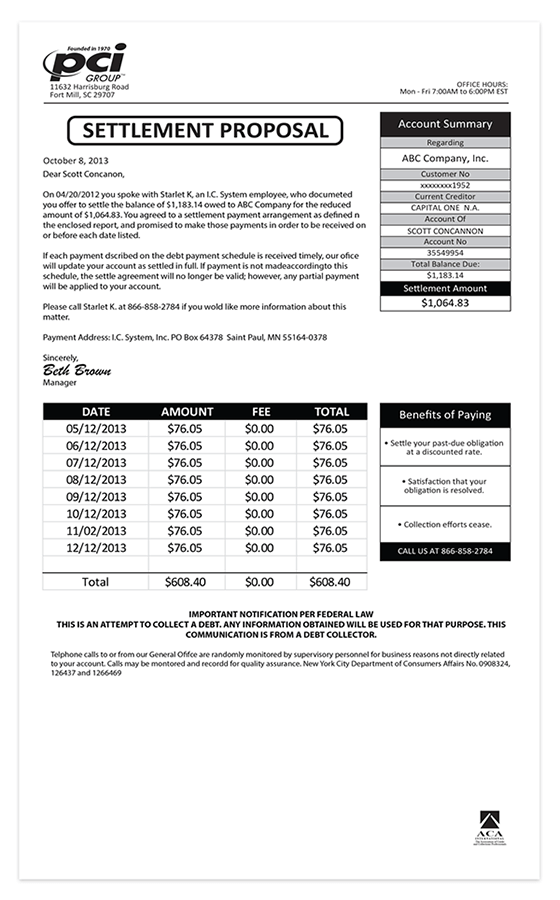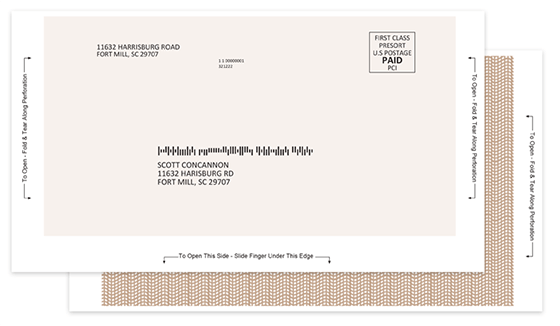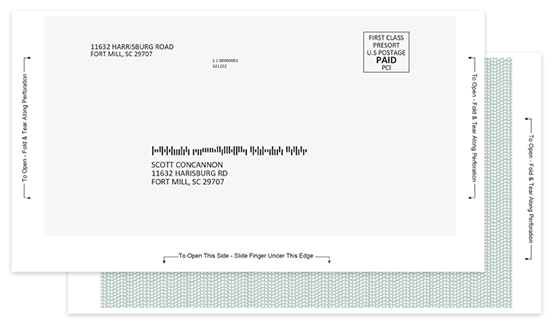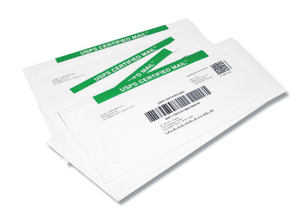 Collection letters mailed in Certified Mail Envelopes are approved by the U.S. Postal Service to send USPS Certified Mail. Each envelope includes a proof of mailing manifest, in-route letter tracking and final Electronic Return Receipt ERR™ that provides USPS proof of letter delivery confirmation.
No forms or stickers are used in our automation.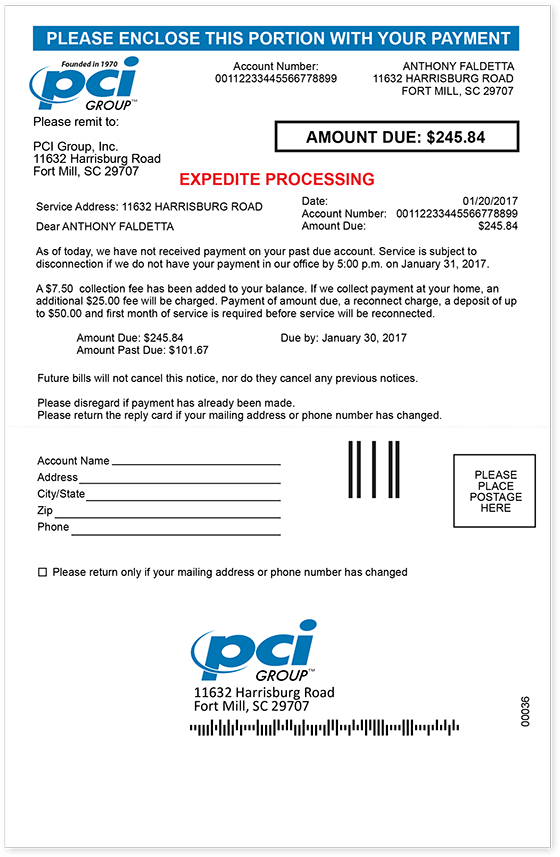 Industry Leader In
Accurate Mission Critical Print and Mail Communications