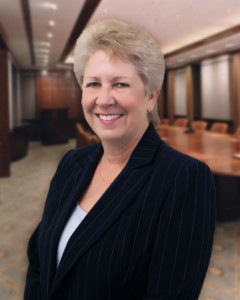 This certification is a milestone for Grano and PCI, in their journey to implement Lean and drive greater operating efficiencies throughout the organization. With this achievement, Grano becomes the first member of the PCI team to obtain certification. Royce Colvin, PCI's File Processing Coordinator, also has his Green Belt, which he earned prior to joining PCI. Additionally, two more members of the PCI management team members are working toward certification and expect to be completed within the next 90 days.
Lean manufacturing, often simply referred to as "lean", is a systematic method for waste minimization within a manufacturing system without sacrificing productivity. Lean manufacturing makes obvious what adds value, by reducing everything else (which is not adding value). The Six Sigma Green Belt designation signifies that those who hold the certification are skilled in assessing and calculating short term and long-term Sigma value of their project's process and the mean and standard deviation of their process data sets. "Using the skills that I have learned, I'm looking forward to training our PCI quality team to accelerate process improvements and enhance the quality of what we do, said Grano."
PCI Group began its journey to implement Lean almost 2 years ago and has made significant progress since then. We have implemented over 700 quality improvements in our operations since initial adoption. We started with our production workflow where we made and continue to gain significant processing efficiency. Another critical area for us was reorganizing our approach to inventory management by increasing inventory turns, reducing waste and eliminating obsolescence. "Gaining this certification has been especially helpful and gratifying to me and I look forward to passing along what I have learned to our quality team. As the leader of our quality group, it's my mission to ensure our quality is the very best in the industry for our clients.", said Grano.
About PCI Group, Inc.
PCI Group is a leading provider of mission critical communications for businesses where security of customer-centric data is paramount, precision and accuracy are crucial and compliance is a must.
As a family owned business since 1970, PCI Group has been providing customers fast, secure, and cost-effective printing and document delivery that is fully compliant with federal regulations including HIPAA, FISMA, SOC I & II and PCI DSS. PCI's real-time, on-line, customer control center enables customers 24/7 access to updates and tracking information about their communications at any point from pre-production through delivery.
For close to 50 years, PCI Group has been the company customers can rely on to handle every detail—time after time. In 2017, PCI Group earned the distinction of being included in the Inc. 5000 Fastest Growing Companies in America for the 2nd time in less than 10 years.For more information about PCI Group, please visit us online at https://www.pcigroup.com.